our Expertise is our staff
The Gateway Executive Team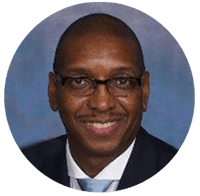 Steve Dixie, CEO, Gateway Integrated Solutions
Steve is our firm's founder that oversees the overarching day-to-day operations of the company. Mr. Dixie is a 20-year veteran of the United States Air Force stationed both stateside as well as overseas. He has worked in support and managing paralegal roles for nearly two decades at FedEx, International Paper and Capital One. He is committed to helping individuals and groups exercise their skills and talents to provide a better life for themselves and others.
A graduate of the University of Richmond, Steve works tirelessly within his community. He has coached youth basketball for St. Benedict's Catholic School and Benedictine College Preparatory School. He is a member of Omega Psi Phi Fraternity, Inc. Steve and his wife Irma, have four children and reside in Nashville TN.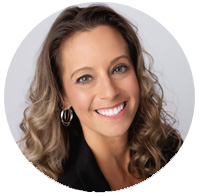 Mary Kay Carson, Director of People Operations
Mary Kay Carson is our Director of People Operations and oversees  the Human Resource strategy while ensuring employees are supported. She is passionate about driving a culture of engagement and increasing employee satisfaction. Mary has 10 years experience in Human Resources at a Global Financial services institution as well as 10 years experience in the Legal field. She is active in Human Resource groups and is a member of National SHRM society and her local chapter. She also serves on the HRVA State Council's College and Emerging Professional Committee mentoring and providing opportunities for young HR professionals. Mary Kay and her Husband, Brian have 2 children and reside in Chesterfield, Virginia.
Cyber Defense
GIS provides solutions for our clients by recruiting Subject Matter Experts to help detect, respond, and recover from threats and breaches that could threaten and impact their operations.
Applied Cybersecurity
By recruiting cybersecurity professionals to fill specific needs that are required in today's environment. GIS ensures our cybersecurity experts meet required certification to assist companies with providing protection against accidental connection to unknown malicious sites.
Managed Security
By providing trained, certified cyber experts, to troubleshoot and resolve issues quickly, as required from our clients, this will ensure that their information is monitored and protected around the clock.